Beaches and Thailand are synonymous. One is practically incom0plete without the other. You cannot possibly think of a Thailand vacation without the superbly gorgeous Thailand beaches. From crowded to secluded, from hip to serene and meditative, Thailand beaches fulfill all your beach expectations. Here is our list of the best Thailand beaches that you cannot miss out on your next Thailand visit.
Railey Beach, Krabi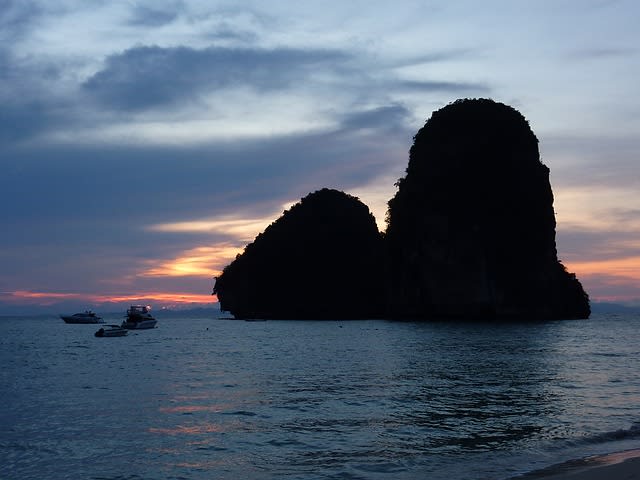 This is among the most popular Thailand beaches for tourists all over the world. The scanty availability of vehicles makes this beach safe for kids and away from the industrial noise of automobiles. You can reach Railey by a ferry from Krabi or Ao Nang. The best part is that you can go beach hopping to several beaches located within short distances.
Sairee Beach, Ko Tao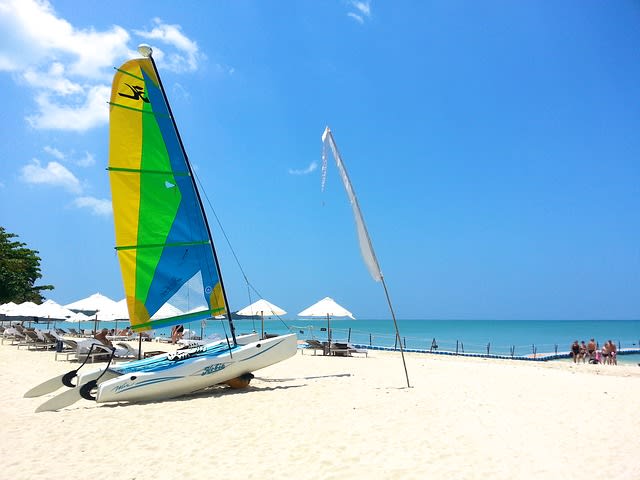 This is among the longest Thailand beaches, approximately 1 mile long. If you love water sports, this beach is perfect for you with opportunities like snorkeling and scuba diving. The nightlife of this beach is bang up-to-date too with several trendy nightclubs and bars.
Phra Nang Beach, Krabi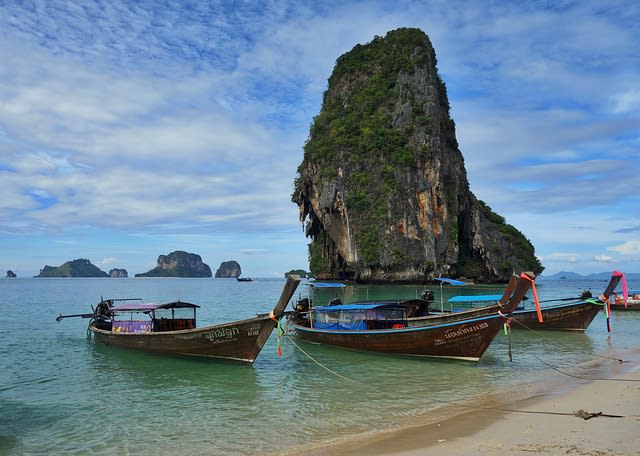 Only a small distance from Railey beach, make sure to try out kayaking here. You can also try rock climbing or exploring the nearby caves. This is super fun and young beach to be vacationing in!
Kata Beach, Phuket
Unlike the rough waters of Phuket, this beach is well protected from the uncertainties of the waves. The waters of Kata are actually calm, making this one of the most kid-friendly Thailand beaches. Kata not only has a spectacular beach, but it is also a thriving town. Thus you will have lots of access to restaurants with a view and shopping.
Hat Pramong Beach, Ko Lipe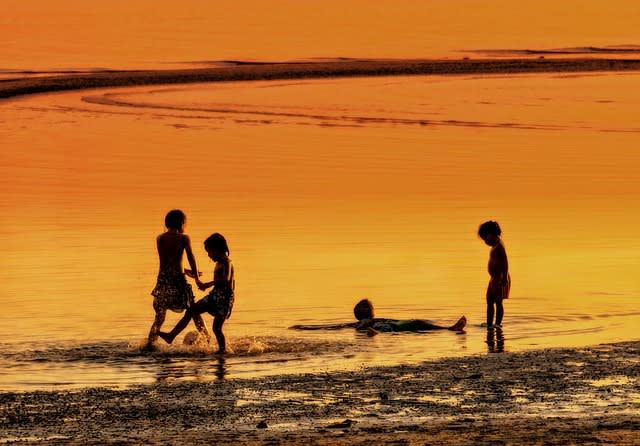 Also famous as Sunset Beach, this beach is serene and almost meditative. As the name suggests, the views of the sunset from here are marvelous. Tourists are not very common on this spot, but if you happen to visit this place, you will not be disappointed. You can truly experience the various shades of Thailand in this quaint little beach.
Ko Nang Yuan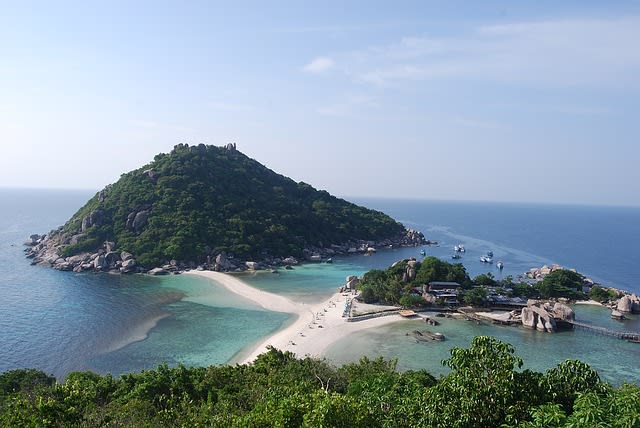 This tiny beach can feel crowded but you must not miss out on its beauty. With water sports and pretty sights, once you are here, you will not want to leave. However, book your stay well in advance because accommodation is quite scarce here.
Phi Phi Don Beach, Koh Phi Phi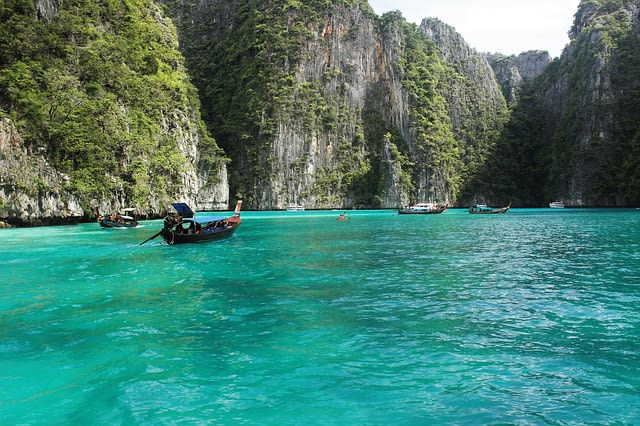 This is an extremely happening beach, popular with the tourists. However, it has still managed to maintain the untouched charm, unlike most other touristy Thailand beaches. The clear blue waters satisfy the nature lover in you without you feeling cut off from the world.
Thongtakian Beach, Koh Samui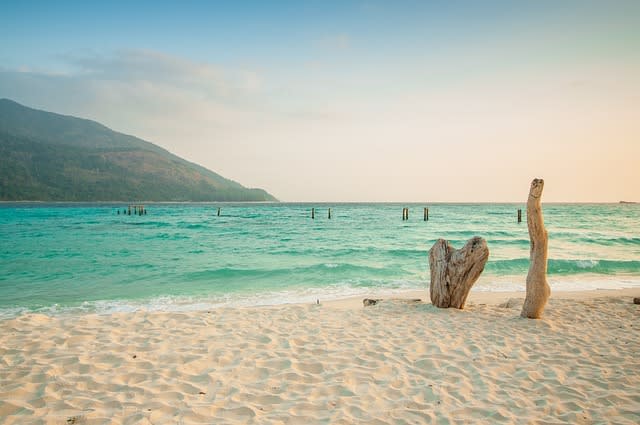 Between Lamai and Chaweng, Thongtakian Beach or Silver Beach is a spectacular yet quaint location. Despite the isolated location of the beach, the proximity to the larger towns makes nightlife and the top gastro pubs easily accessible.
Patong Beach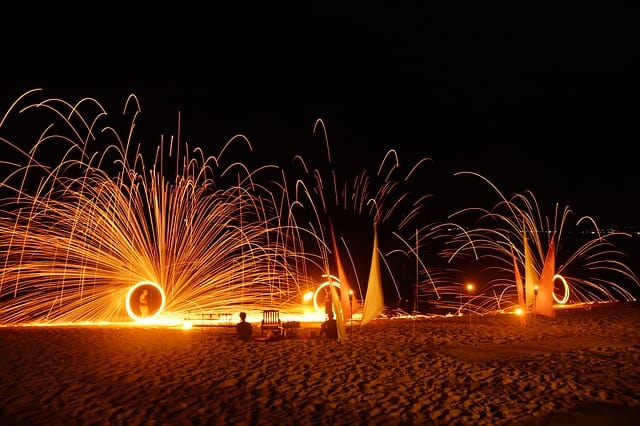 There is no better place to experience the colours and the sun of Thailand than Patong. This beach attracts more tourists than most other Thailand beaches owing to its never-ending parties, fun nightlife as well as multitudes of water sports like parasailing and jet skiing. You can also buy little curios from vendors all over the beach.
Koh Samet Beach, Koh Samet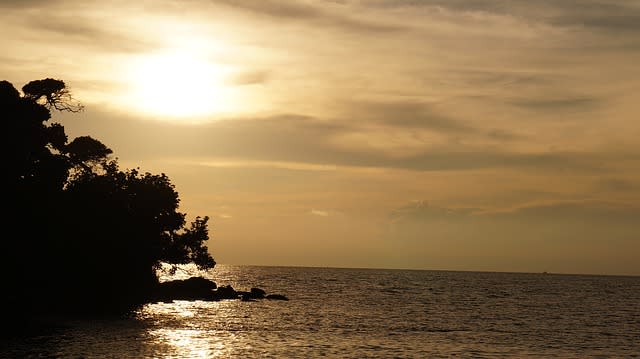 Located only 4 hours away from Bangkok, this is one of the most promising Thailand beaches. If you are on the lookout for bright and dry weather, Koh Samet Beach is perfect for your taste. Even during the rainy season, the crystal blue waters and the soft sands attract almost no rain. Therefore, you can be sure of maximum fun. A bus or a ferry can easily take you from Bangkok to Koh Samet.
Now that you know exactly which Thailand beaches you must look out for, all you need to do is plan a trip. Head out to the sun and have a great time basking in the sun and enjoying all the craziness that Thailand has on offer for its tourists. Pack those swimming costumes and head out!